LaBieratorium – Schwarze Pumpe
|
6,60%
No
Porter
No
45
-
Germany
MIddle
Top-Fermented
LaBieratorium GmbH
16,00%
8-10° C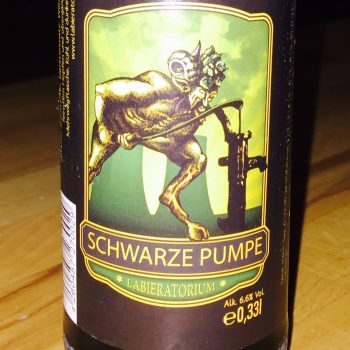 Rating - LaBieratorium Schwarze Pumpe
{{ reviewsOverall }} / 5
(0 votes)
Users
Summary
Das tiefschwarze Bier mit seinem malzigen Körper bildet ein Wechselspiel an aromatischen Geschmack (Feige und Aprikose). Beim Geruch muss ich sagen, dass das Bier nicht unbedingt überzeugen konnte, es riecht nicht wirklich nach einem Porter, sondern eher "einfach" und lasch. Dafür ist die Schaumkrone dagegen ist ein Traum, schön cremig und Kaffeebraun. Aber auch ganz wichtig, unbedingt an die empfohlene Verzehrtemperatur (8-10° C) halten, denn wenn es zu warm wird, dann kommen die Bitterstoffe durch. Aber wie immer gilt, die Geschmäcker sind unterschiedlich. Also einfach probieren und hier bewerten. Prost!
What people say... Leave your rating
Order by:
Be the first to leave a review.
Show more